Price:

£159.00

Life-long access
"Best course I've done in ages."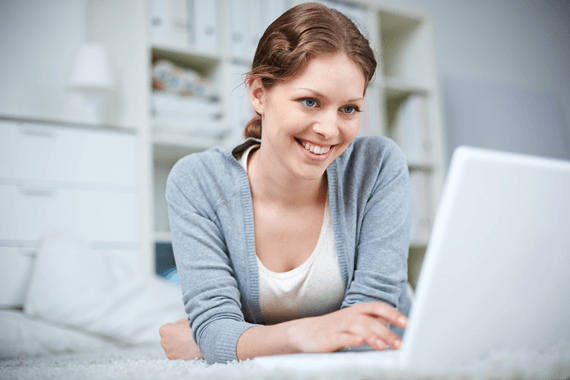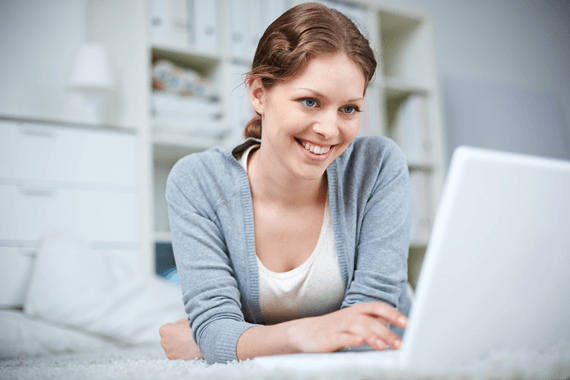 "Best course I've done in ages."
Counselling is on offer everywhere, yet its effectiveness varies enormously. Some counsellors are brilliant, others useless – some even harm clients (albeit unwittingly).
Despite the wealth of research findings available to us today, the field of counselling and talking therapies still lacks a shared, cohesive evidence-based approach as to the best ways to help people – as a result, and despite the hardworking army of counsellors and psychotherapists (operating from a wide range of models), the rates of depression, anxiety disorders, addictive behaviour etc continue to climb.
This course cuts through the ideology and concentrates on what we know from research findings works – and why – important information if you want to ensure you're helping your patients as quickly and effectively as possible.
Tutor Joe Griffin is an acknowledged expert on psychological interventions for depression, anxiety, anger disorders, trauma and addiction. He has transformed the outcomes of thousands of counsellors by showing them how to work with the givens of human nature – the result is a truly holistic, evidence-based and powerfully effective approach that empowers clients and helps them build resilience against future setbacks.
If you work with, or support, distressed adults or children, you will gain essential new information that will make your work easier and more effective.
The course also provides an excellent foundation for anyone interested in becoming a counsellor or psychotherapist – it will help you see the wood for the trees – and could even save you years of wasted effort!
Discover for yourself what can be done to make counselling much more reliably effective – and why this powerful approach is inspiring so many in the caring and teaching professions. Take the course now.
What you will learn
New insights from skills-based research and neuroscience which are proving hugely beneficial and improving outcomes
Information (that no one else has given you) to make you more effective in your work – straight away
Knowledge of the major myths that still continue in the field and make much counselling ineffective – taking this course could save you years of wasted effort!
The core counselling skills of brief therapy that really make a difference fast – even with 'stuck' clients
A scientifically sound knowledge of why these techniques are so valuable
Moving and instructive case histories, including films of different brief therapy sessions for depression and anxiety which show effective counselling in action
Demonstration of an essential skill for treating a wide range of problems
A greater understanding of the mind/body connection and unconscious processes
How to avoid harming people in counselling and psychotherapy (as can sometimes happen unwittingly, however well meaning the therapist)
A new understanding of the revolutionary human givens approach to counselling and psychotherapy and how it can make you more effective if you work in these fields
The importance of working in this truly holistic, integrated and evidence-based way
Knowledge of what we all need to maintain our emotional health and new insights into what goes wrong for people
A flexible framework for defining and generating mental health and wellbeing
The link between effective psychotherapy/counselling and learning
A solid grounding in what it takes to be an effective counsellor or psychotherapist and the skills required
Course notes
CPD certificate, that also counts towards the Human Givens Diploma
and much more...
Course content
Part 1 – What is counselling? When does it work? When does it not?
The vital differences between counselling and pseudo-counselling
How to recognise when counselling (or psychotherapy) is being genuinely helpful to a client
Why certain types of counselling tend to make some patients worse
How to avoid unwittingly harming a client yourself
The five myths about traditional counselling that disillusion the public about the profession and hold back progress
Case histories and scientific research that support the above
How to make counselling services more effective
The need for a truly integrative, holistic and evidence-based approach that takes into account what it means to be human – our biology, sociology and psychology
The effective counselling checklist – the essential components of good therapy
Recognising and using nominalisations
Part 2 – Working in tune with how the brain works
Pattern-matching – a look at how our brains work and the impact this has on our emotional life
Important new insights into key brain functions which are dramatically improving therapeutic outcomes
Learning and therapy – the important link
Working in tune with nature – we explore the human givens approach to effective counselling which makes interventions easier and more reliably effective
Identifying the key emotional human needs that are crucial for mental health – along with the resources (or 'tools') nature gave us in order to satisfy them
How to define solution-focused goals to meet missing emotional needs
FILM of brief therapy session for depression
Why counselling needs to be brief in most cases
What makes a good therapist? The essential capacities you need in order to help someone in distress
Part 3 – Mind/body connections: internal processes
How the brain and body work together – and the implications this has for effective therapy
Understanding unconscious processes
The common reasons people seek help: anxiety, depression, anger, abuse, grief, with case histories to illustrate key points and the skills necessary for treating them effectively
Depression – an overview of what causes depression, the internal processes involved and how best to treat it
Understanding panic attacks – the symptoms and causes, and a brief overview of how to treat them
Phobias and trauma – a brief look at what happens in the brain and how this knowledge has been used to develop a remarkably quick, reliable and effective treatment, which is non-intrusive and unthreatening for clients
FILM of counselling a patient suffering from an anxiety disorder
Part 4 – The seven core skills of brief counselling
How to structure an effective counselling session – the structure and skills involved
Why it's important to make a difference straight away
The brief counselling skills that all the caring professions need to know about to successfully help people move on in their lives and build resilience
Why nurses, doctors, social workers, occupational therapists, general practitioners, counsellors, psychotherapists, support workers and other members of the caring professions can learn them easily
An introduction to the APET model – a clear, accurate representation of the brain's emotional and cognitive reactions to events
Why this model is highly helpful for defining effective therapeutic interventions
Seven core skills of effective counselling and why these can be mastered quickly if you have the aptitude
And more...
Is this course for me?
Anyone whose work involves advising, treating or counselling disturbed or distressed people
All health and welfare professionals, including: psychotherapists, counsellors, psychologists, occupational therapists, doctors, nurses, health visitors, physiotherapists, pastoral workers, social workers, support workers, youth workers, trainee counsellors, university welfare officers and school counsellors
Planners with responsibility for managing care resources
Anyone considering a career in counselling or psychotherapy – or who would like to know more about the most effective strategies for alleviating emotional distress (for personal or professional reasons)
Advisors and managers responsible for staff welfare
Course format
15 Videos

23 Quizzes

7 Texts

PDF Notes

6 hrs
'How to make counselling more effective' is based on our one-day seminar of the same name. This online course is split into 4 modules, each of which are broken down further into different sections containing filmed lectures given in English by the tutor, Joe Griffin.
Each film clip is followed by a short series of multiple choice questions. These are designed to help you think about and absorb the course content and to check that you have understood the main points of that section before proceeding to the next.
There are also course notes for you to download, plus additional reading information and helpful links.
You can take as long as you like to work your way through the course and can view it as many times as you like.
Once you have completed the course, you will receive a CPD certificate, which counts towards the Human Givens Diploma.
Diploma-linked Certificate
When you successfully complete the course, you will be awarded a CPD Certificate by HG College and The Human Givens Institute (equivalent to 6 hours of continuing professional development).
'How to make counselling more effective' is also a required module of Part 1 of the Human Givens Diploma, so by successfully completing this online course you will also have completed a part of this highly respected qualification.
Student feedback
"Joe Griffin's approach and attitude is like a breath of fresh air!"
Residential Social Worker
"Just what I needed – this course has renewed my enthusiasm for my profession and shown me clearly what I need to be doing from now on to make a concrete difference to people's lives. Such a humane, positive and realistic approach."
Counsellor
"This has excited me more than anything I have learned during my first year of training as a psychotherapist. Having read quite a lot of human givens material as well, I am particularly impressed with the focusing on the positive aspects and the fact that understanding how the brain works is essential for doing truly effective counselling. Thank you very much – I will definitely be doing more training with Human Givens College."
Nurse and Trainee Counsellor
"A superb course – packed full of useful, positive and forward-looking information. Very helpful."
Health VisitorRead more
"Immensely useful and relevant to my work – great knowledge."
General Practitioner
"One of the most interesting and practical seminars I have ever attended."
Teacher
"Fantastic level of knowledge, refreshing approach. Excellent presentation with the use of humour, videos and presentation. Has inspired me to attend more courses."
Business Psychologist
"The different way of looking at counselling was really encouraging and so sensible – I'd never seen the point or effectiveness of therapy which lasts for years and years and now I know why. This has direct relevance to my current job role in the Conditional Management Programme, helping people to overcome health problems to move them closer to the world of work. Perfect."
Occupational Therapist
"I am a carer for a daughter suffering from depression and anxiety – many areas covered were particularly relevant to my situation."
Retired
"I particularly enjoyed the session on human givens and emotional needs. I really identified with it and found it not only useful for me and my life, but my patients and their relatives."
Nurse
"No psychobabble. Very knowledgeable, well constructed delivery. It's made me question some of my ideas and opened me up to new ways of thinking and approaches. Really helpful."
Behavioural Specialist / Nurse
"Straightforward explanations that make sense! It was great to get through so much and so effectively in one day!"
Educationalist
"...I believe the principles of human givens are the tools needed for effective counselling. Makes so much sense in real life."
Teacher
"Very good – want to know more!"
Trainer and Life Coach
"So useful to me in my work and personal life. Left me wanting to know and understand more!"
Head Teacher
"At long last I'll be able to believe in what I'm doing!"
Counsellor
"Full of practical ideas I can actually use! Thank you."
Educational Psychologist
"Such a positive approach, backed up by sound thinking."
GP
"The entire day was full of useful knowledge, great training."
Operations Technician
"My work involves helping people that feel they cannot help themselves. I think HG courses are a brilliant way to show people like me how to open ways to make people see they can do a lot more than they think with the (right) help."
Benefit Adviser
"Human Givens is a refreshing new concept to me. I am very excited by the approach and all that I have heard today."
Director of Commissioning
"Brings together beautifully the thinking and development around psychology and counselling over the past century – absolutely brilliant."
Career Guidance Counselling
"Plenty of research-based evidence supplied to back up strategies and approaches used in HG therapeutic model – very positive and full of sense."
Head Teacher
"As a carer for my mum who suffers with mental health issues I found it extremely helpful and comforting to educate myself more on depression and anxiety. It's inspiring to meet someone who truly knows about mental health and how to move people forward and create change."
Youth and Community Worker
"Loved the tutor's sense of humour! Always remember stuff better when a laugh (or two) is involved!"
Teacher
"An excellent day, I'm so glad I came."
Counsellor
"Applicable to all walks of life – a very inspiring day. The time flew."
Applied Arts/Prison Reform Education Consultant
"Much more up-to-date content than the experiences and information I've been receiving on my other counselling courses."
Psychotherapy Student
"No need to 'worry' about other 'branches' of psychotherapy (pseudo) ... this stands as a framework on its own right. So glad I found this."
Training Manager
"Brilliant! I can honestly say I learnt more today than I did on my two-year university course."
Counsellor
"Today has given me a more optimistic outlook on how mental health is viewed and should be treated – and it's challenged my thinking on other therapies."
Senior Support Worker
"Totally demystified the whole area of counselling and psychotherapy."
Occupational Therapist
"Thank you – it was as exciting as it seemed when I first read about the approach. I'm also really pleased to find something that fits with my own values and philosophy of life."
Social Worker
"Coming from an educational background I have been looking for the link between therapy and learning – I found it today. Thank you for a great day."
Learner Involvement Co-ordinator
"Excellent! I will recommend today to all my colleagues."
Health Visitor
"Full of practical ideas I can actually use! Thank you."
Educational Psychologist
"All the information provided today was presented in such a clear, 'jargon' free way that I can immediately see how it can be applied in practice. It has made my hungry for more information and practical skills advice in many different areas. I am very much looking forward to attending future courses! I was advised by a friend who happens to be a Human Givens practitioner, that she thought I would find the day 'extremely enlightening and leave me hungry for more' – she was right."
Self-employed
"I found learning the practical bullet-point skills a great tool to take away – something I can effectively put into practice straight away."
Psychotherapist
"Very enlightening – essential information for all human beings."
Trainer
"So valuable, I cannot rate this day highly enough."
General PractitionerClose
"Best course I've done in ages."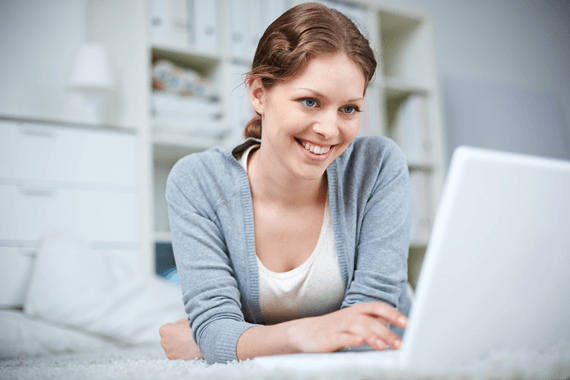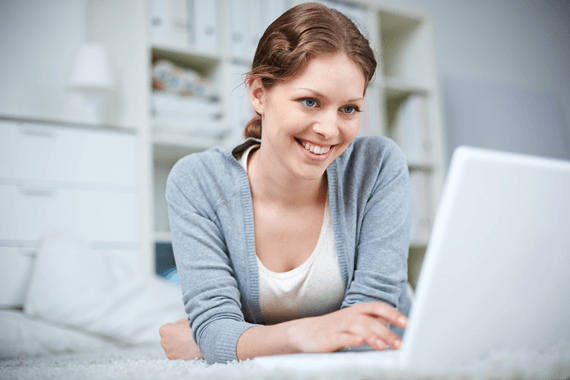 "Best course I've done in ages."
"I've learnt more today than on my 2-year university course!"
Sign up here to hear about SPECIAL OFFERS and more...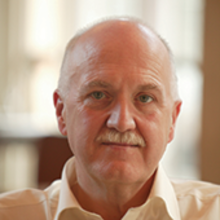 Joe Griffin B.SC.Hons (Psych), M.PHIL. (Psych), AFBPsS, FHGI is a psychologist with many years' experience both in psychotherapeutic practice and in training psychotherapists - over the last 20 years thousands of health professionals have enjoyed his practical workshops and seminars on effective psychotherapy for treating anxiety related disorders, depression, trauma and addiction.